Project description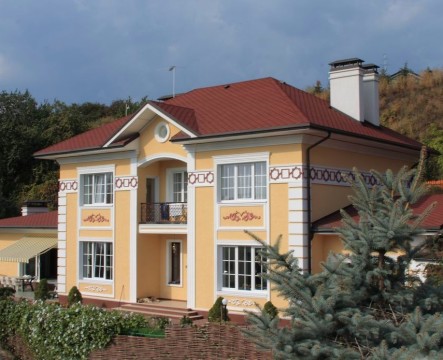 Floors:

2 and the ground floor

Total area:

350 sq. m.

Walls:

brick with insulation

Foundations:

reinforced concrete pile

Structural design:

load-bearing walls

Chief project architect:

Vladimir Glazkov

Chief Structural Designer:

Victor Levchenko
---
The project was developed based on the conceptual design, made TOV "Родной Дом". The house is located in Kiev, on landslide-prone slopes near the Pechersk Lavra. From a platform overlooking the building of Kiev Pechersk hills with height.
The building is made elongated monoblock, which includes a house and a swimming pool. The side of the building, which faces the city, equipped with panoramic windows.
House style – classic, with decorated elevations.


---