Project description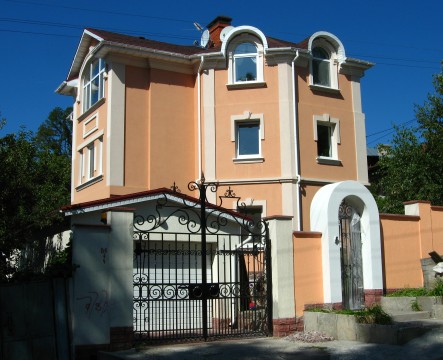 Floors:

3 (2 and attic)

Total area:

222 sq. m.

Walls:

brick with insulation

Foundations:

strip foundation

Structural design:

load-bearing walls

Chief project architect:

Vladimir Glazkov

2Leading architects:

Olesya Kurdova

Chief Structural Designer:

Valery Kozlov
---
House reconstruction project in Kiev made to an existing two-storey building, the first time reconstructed in 1995. The third superstructure, thus, had to rely on the walls and floors of at least two different periods, and different materials (wood, concrete, brick).
The site is located on a gentle slope overlooking the picturesque surroundings – a hilly area near the forest park.
House style – classic, with a small fraction of the Art Nouveau style.
---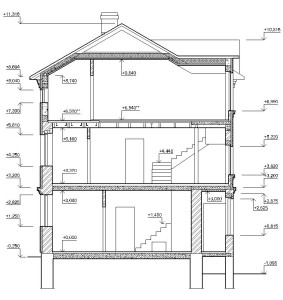 As seen in the cross-sectional design of heterogeneous existing home to make the necessary heterogeneous floor structure – reinforced concrete and metal beam. Coverage of the roof of the attic – of metal roof and beam constructions.
Under the house has a basement, which was not affected by the project work.
---