Project description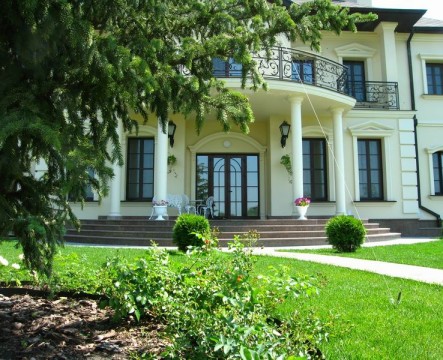 Floors:

2 and the ground floor

Total area:

980 sq. m.

Walls:

brick with insulation

Foundations:

prefabricated concrete

Structural design:

load-bearing walls

Chief project architect:

Vladimir Glazkov

2Leading architects:

Natalya Sokolova

Chief Structural Designer:

Michael Ryzhik
---
The project was developed for the site in the Kiev region, on the river bank.
The building is made up of two buildings – a house with a garage and a swimming pool block. The form of the building forms a half-open courtyard.
---
House style – classic, with decorated elevations.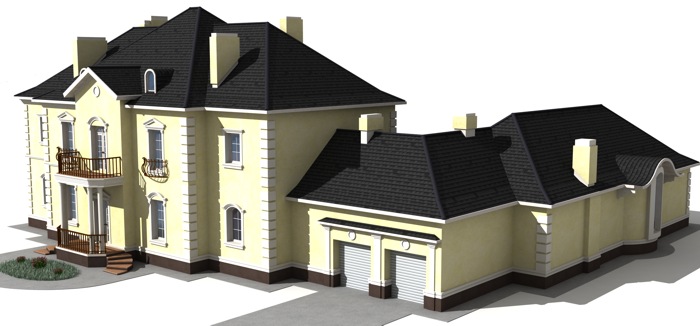 ---
Potomac River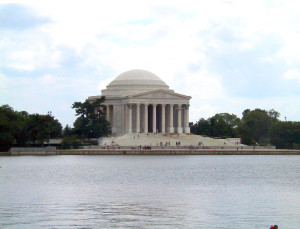 The river's name comes from the Algonquian name of one of the Indian tribes who lived on the south side of the river. Now they know the river by the city, which stands on its northern banks – Washington.
---
House Plans
План подвала.

План 1 этажа.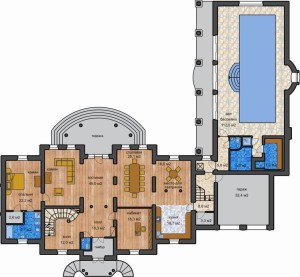 План 2 этажа.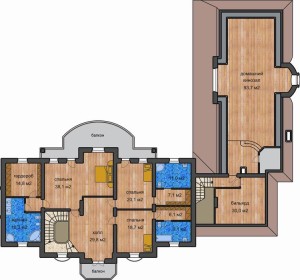 Поперечный разрез жилого блока.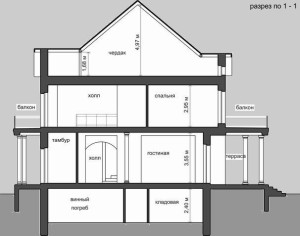 Продольный разрез фитнесс-блока.