Project description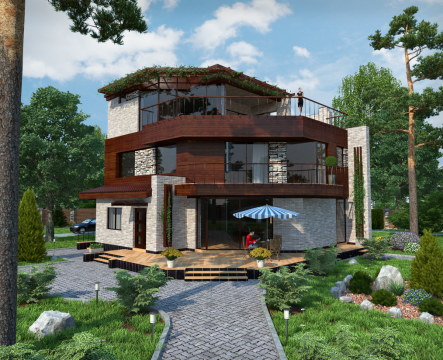 Floors:

3 and basement floor

Total area:

339 sq. m.

Walls:

Porotherm blocks

Foundations:

strip reinforced concrete foundation

Structural design:

monolithic reinforced concrete frame and load-bearing walls

Chief project architect:

Vladimir Glazkov

Chief Structural Designer:

Valery Kozlov

Vizualization:

Artem Koblikov
The project was implemented for the site in Nizhny Novgorod. In the urban areas is little chance of the beautiful views from the windows, but if you make a three-story building, with a roof terrace – then over the roofs of neighboring houses, you can see the fields and forests.
The Siverka project has undergone significant changes in the layout and appearance, but the principle remains unchanged – it is a project of a modern home with terraces and panoramic windows.
---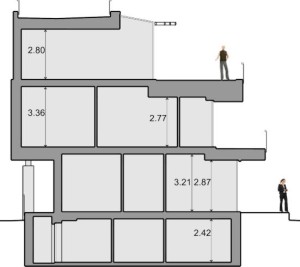 Terraces on each floor, and work not only as a viewing platform, but also as a regulator of indoor climate. The living room are covered by the rays of the midday summer sun removal terrace of the second floor, and the third covers the terrace window of the second bedroom. In this overlap only rays of high standing summer sun that does not interfere with the rays of the winter, low standing, warm room. And if the building still and focused its panoramic windows to the south, the house is already quite comes close to the definition of passive.
---
Overheating protection is important, but in our latitudes much more often cold, and without insulating walls economy at home could not be considered effective.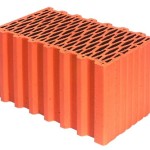 Application blocks are enabled to solve two problems at once – teplosberezheniya and strength. These building blocks do not require additional insulation (for conditions almost all over Ukraine and Central lines) and withstand the load up to 5 floors. Actually, it's just a double brick, in common parlance, "pot", whose principal difference is very big porosity (50%) and gypsum partition shape lateral contact faces. Durability block – marks 100 – 125, the thermal conductivity in the thickness of 44 cm – within a building norms.
The combination of the walls of porous ceramic blocks and monolithic reinforced concrete frame led to the form of the free and the plastic buildings. However, a departure from the simple rectangular shapes, and gives the value effect: a house can not be built stray forces teams at the proper level of quality (too complex for them to be such a project), there needs to be a team of professionals.
---
Siverka river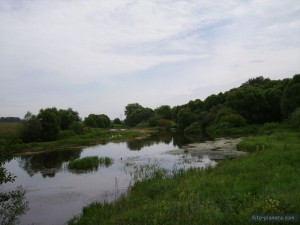 Siverka – one of the small rivers of the Kiev region of Ukraine. In 10 – 18 centuries, more navigable and rich in fish, but now it has turned into one of the small rivers whose channel narrowed and became shallow and the water collected in lakes and reservoirs. Quiet during the reeds, occasionally facing the "big water" Ples – that the current nature of this ancient river era of Kievan Rus, the Vikings and their Drakkar.
---
Project implementation
Июнь 2016, плита фундаментная (монолитный железобетон)
---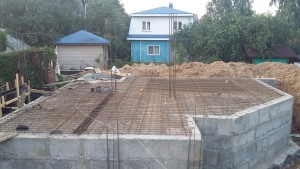 Июнь 2016, стены подвала (сборные, из готовых железобетонных блоков)
---
Сентябрь 2016, кладка стен первого этажа (блоки поризованной керамики – Поротерм)
---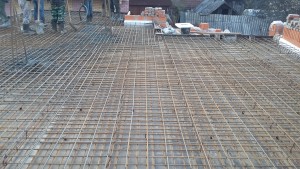 Октябрь 2016, перекрытие над первым этажом (монолитная железобетонная плита).
---
Ноябрь 2016, коробка почти полностью готова.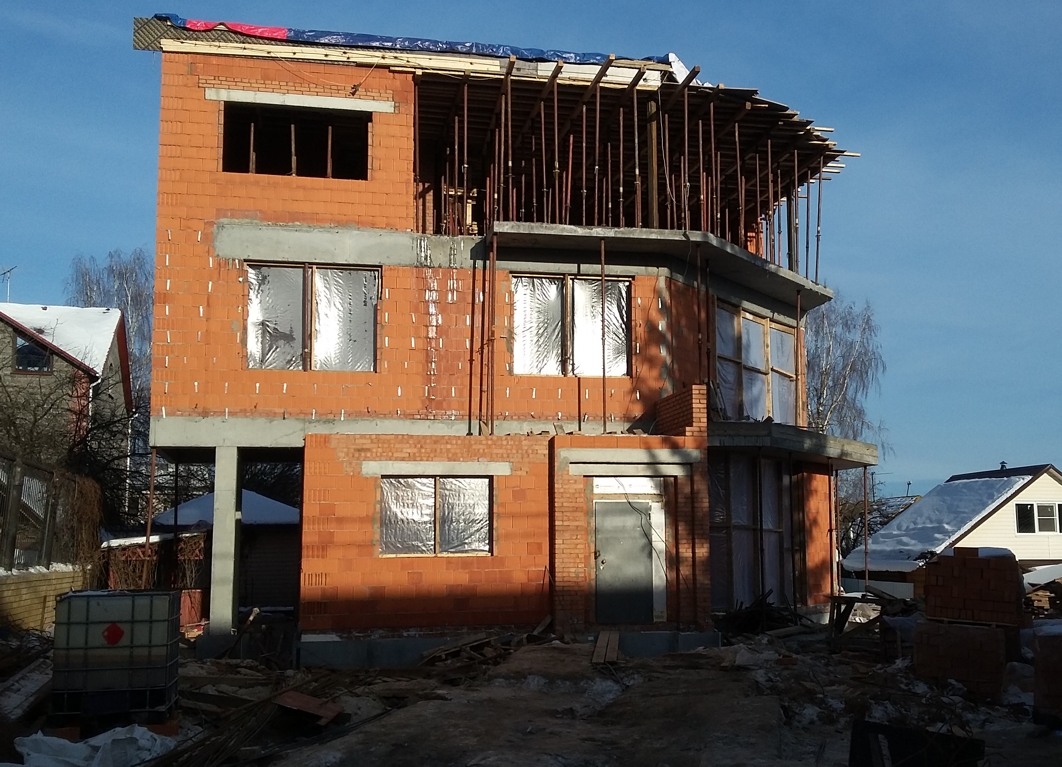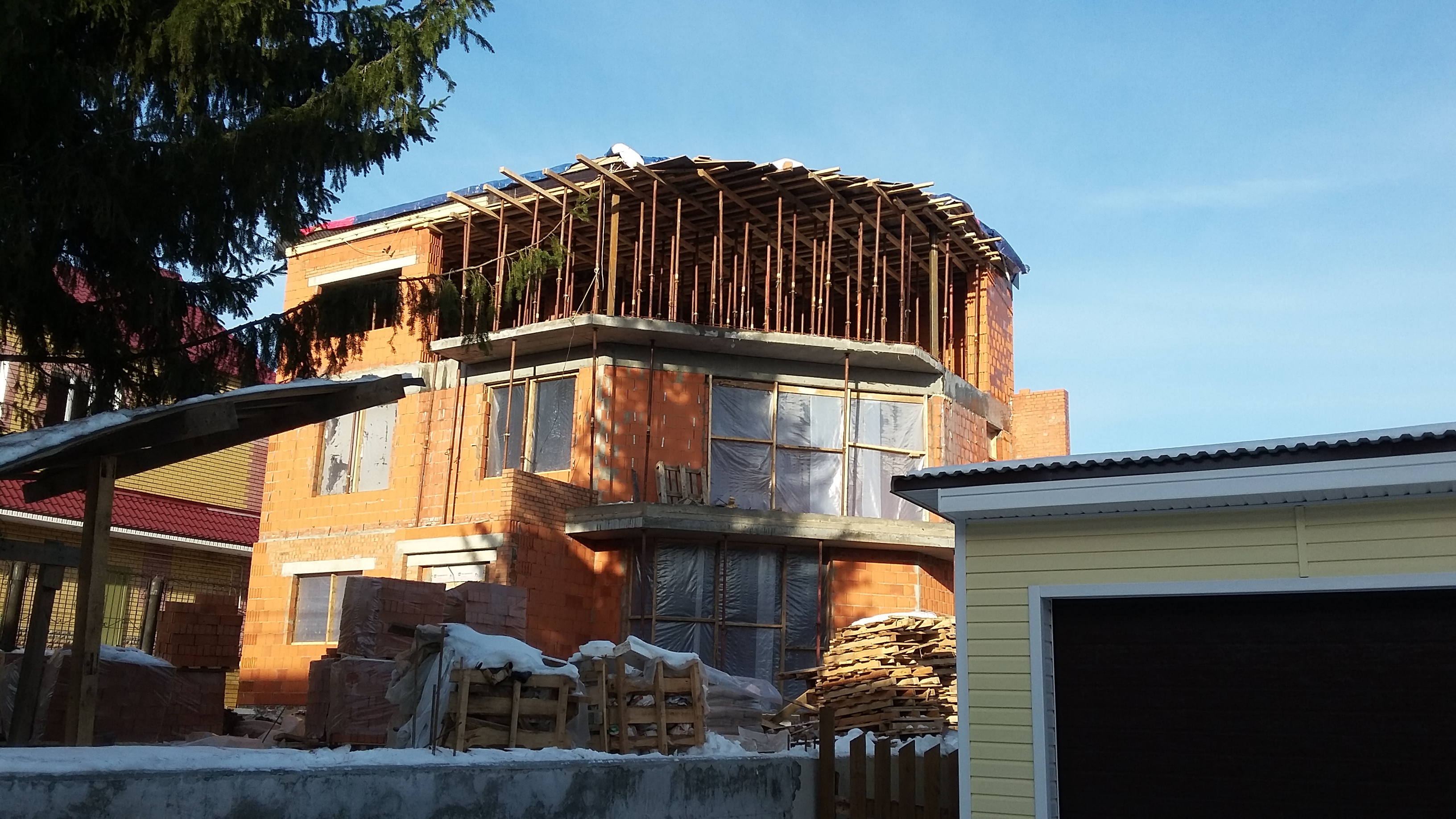 ---
Декабрь 2016, консервация.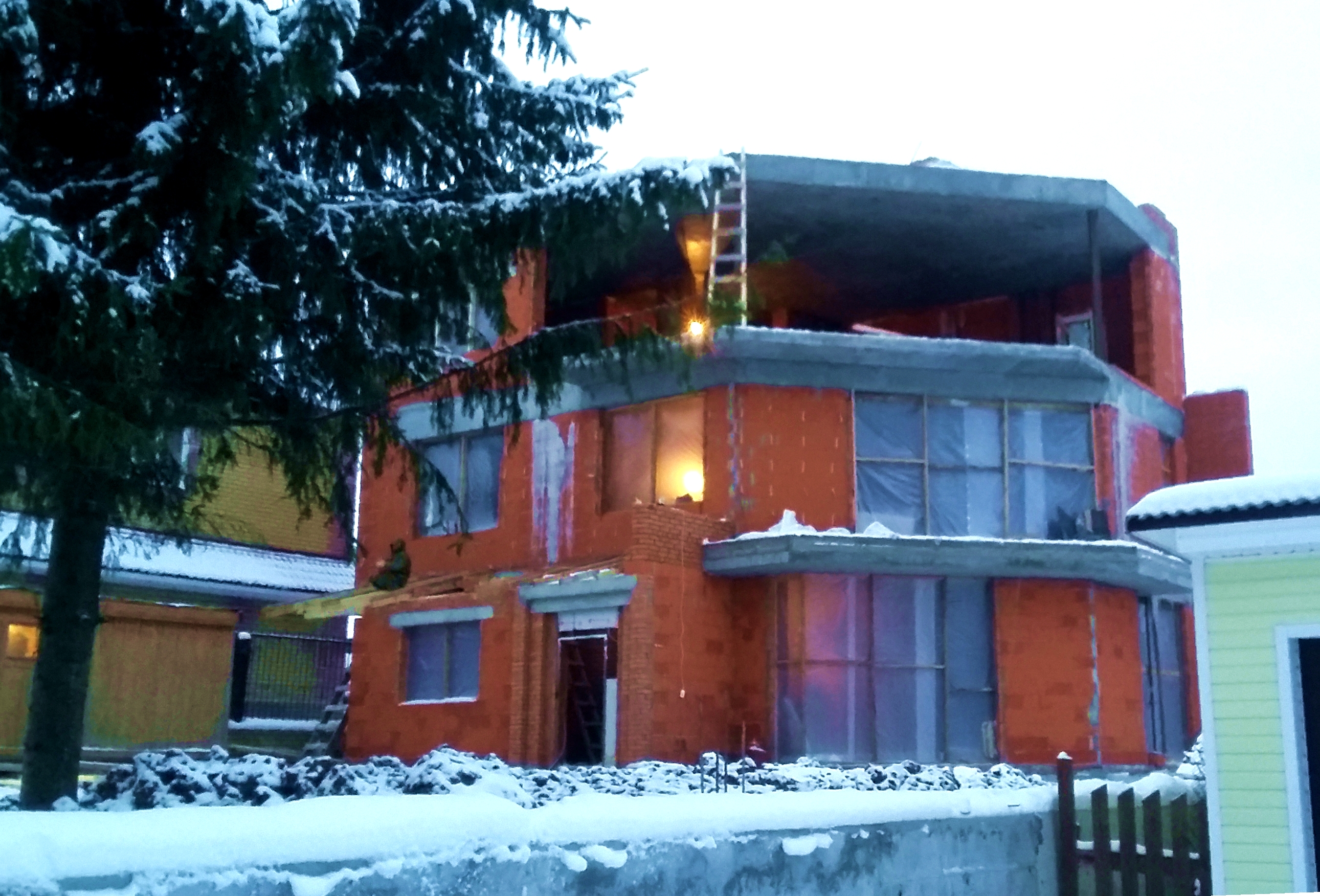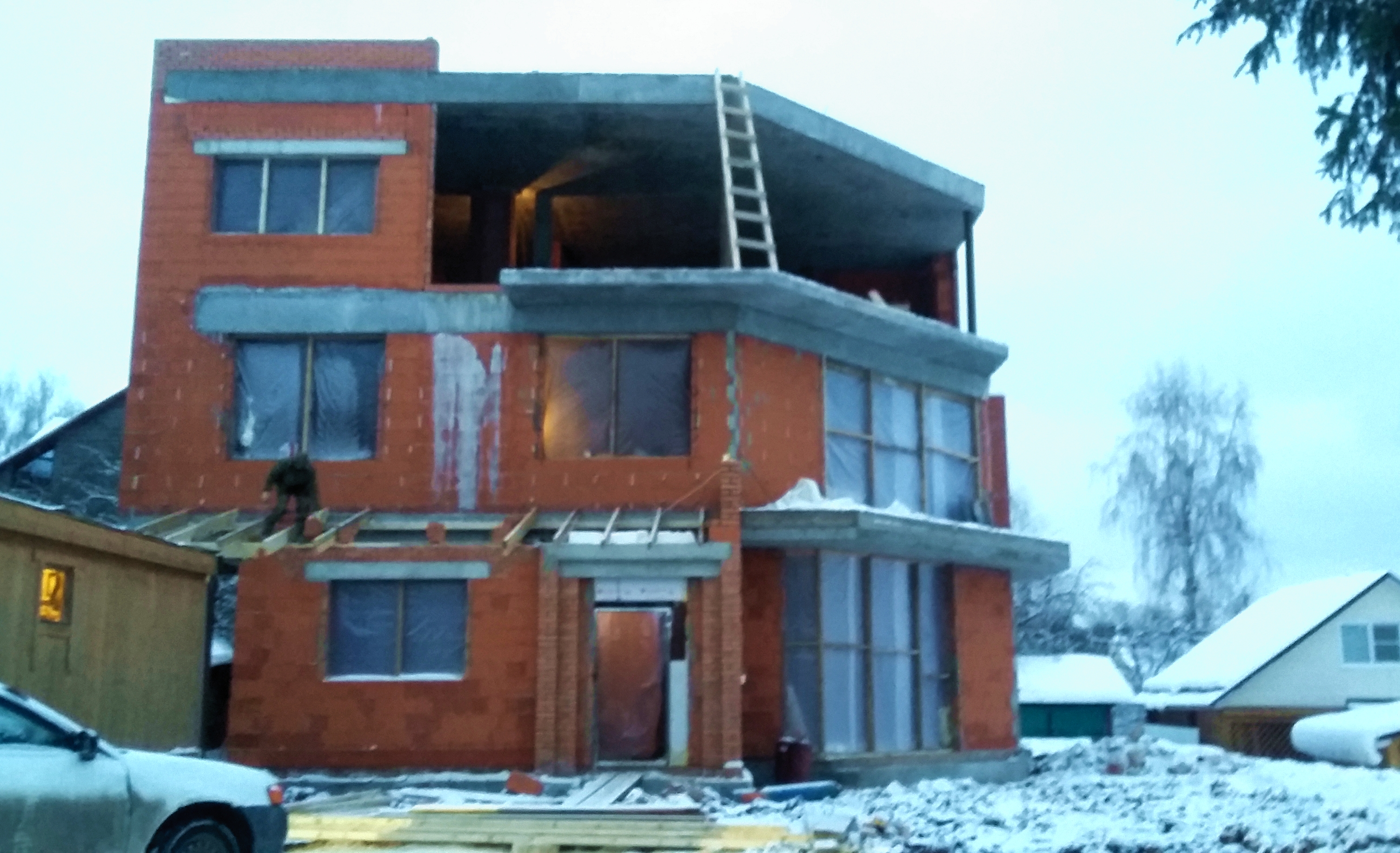 ---
Май 2017,  монтаж окон и витражей, на третьем этаже – безрамное остекление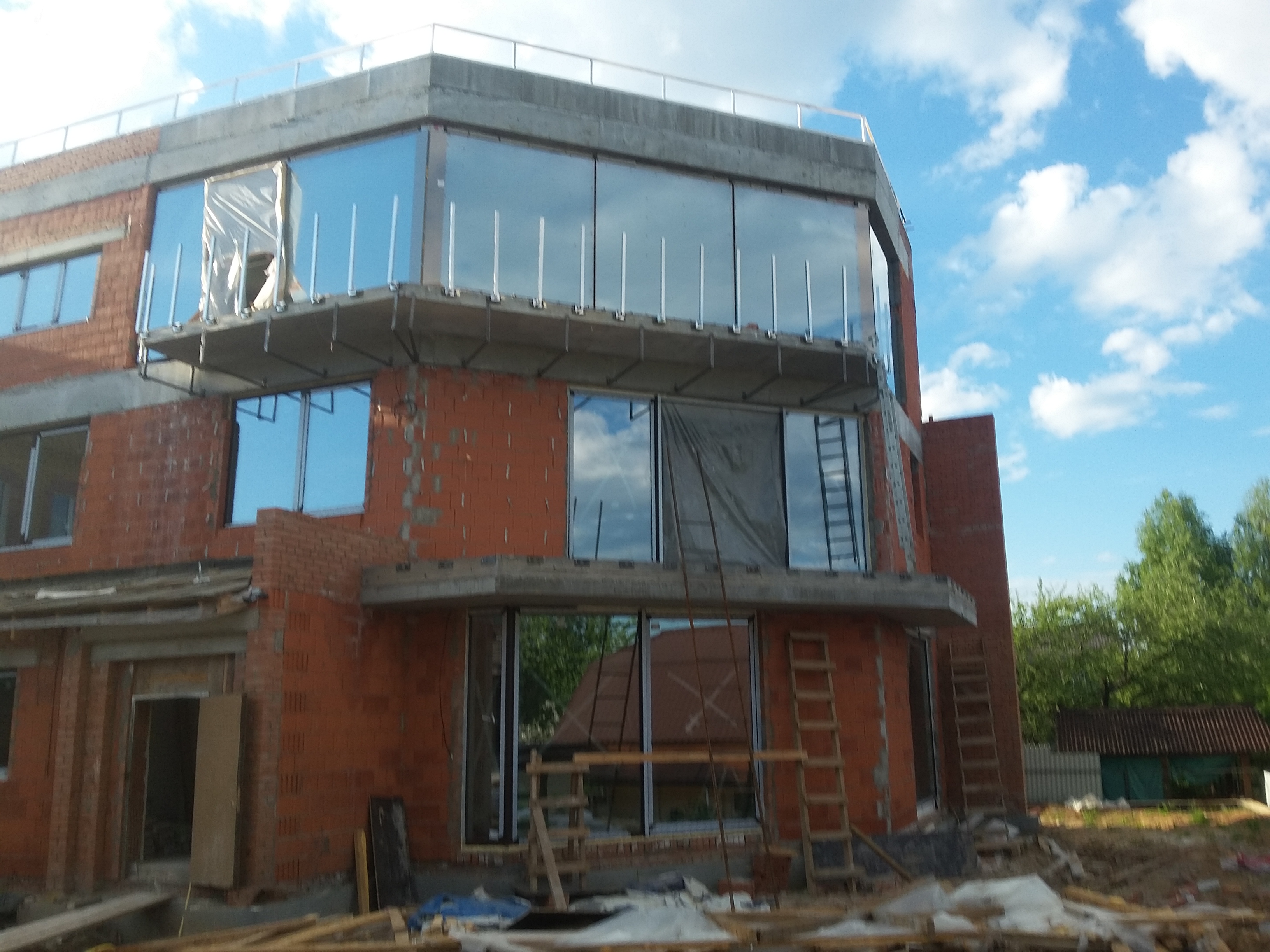 ---
Июнь 2017, монтаж ограждений и начальный этап облицовки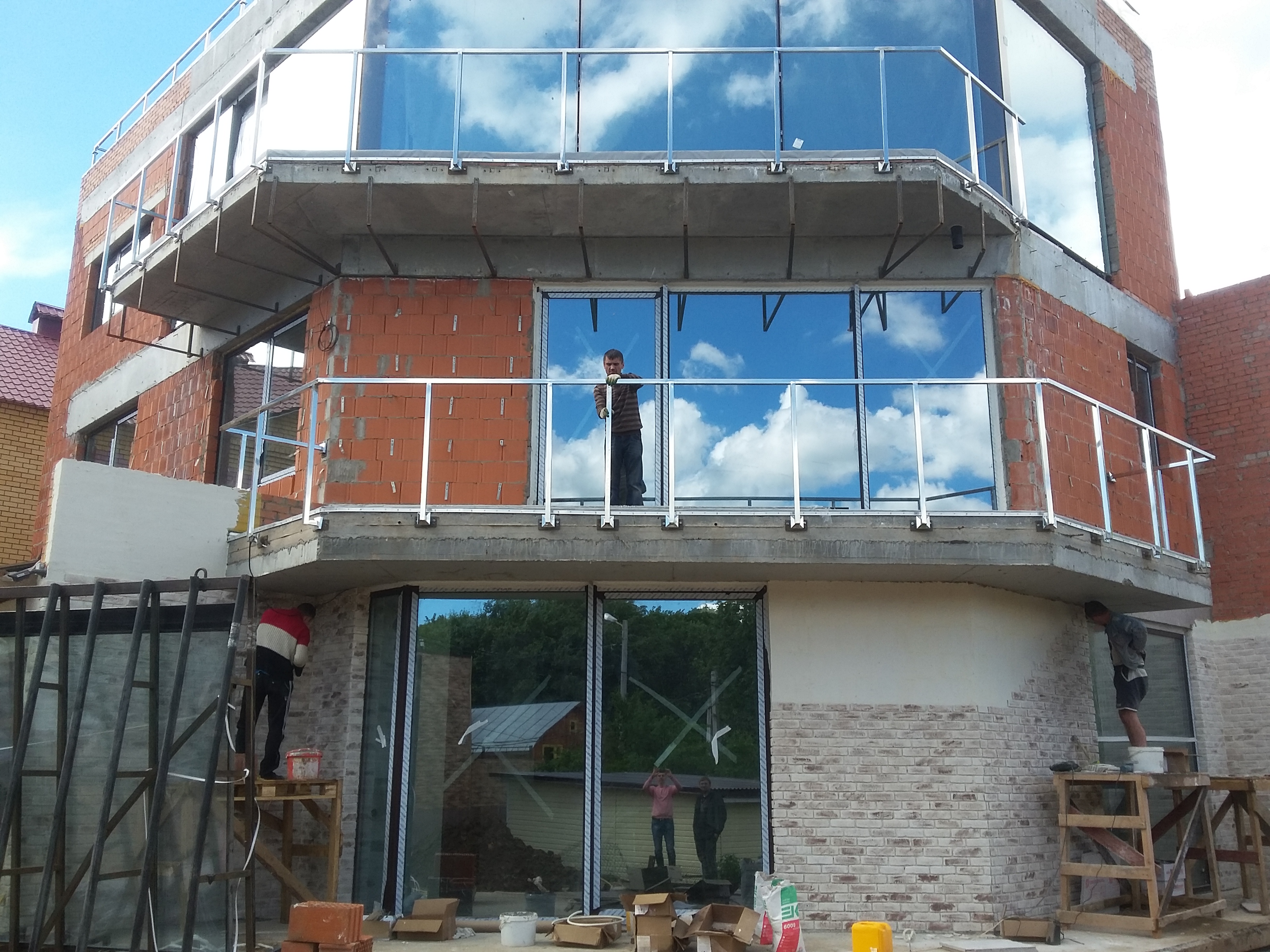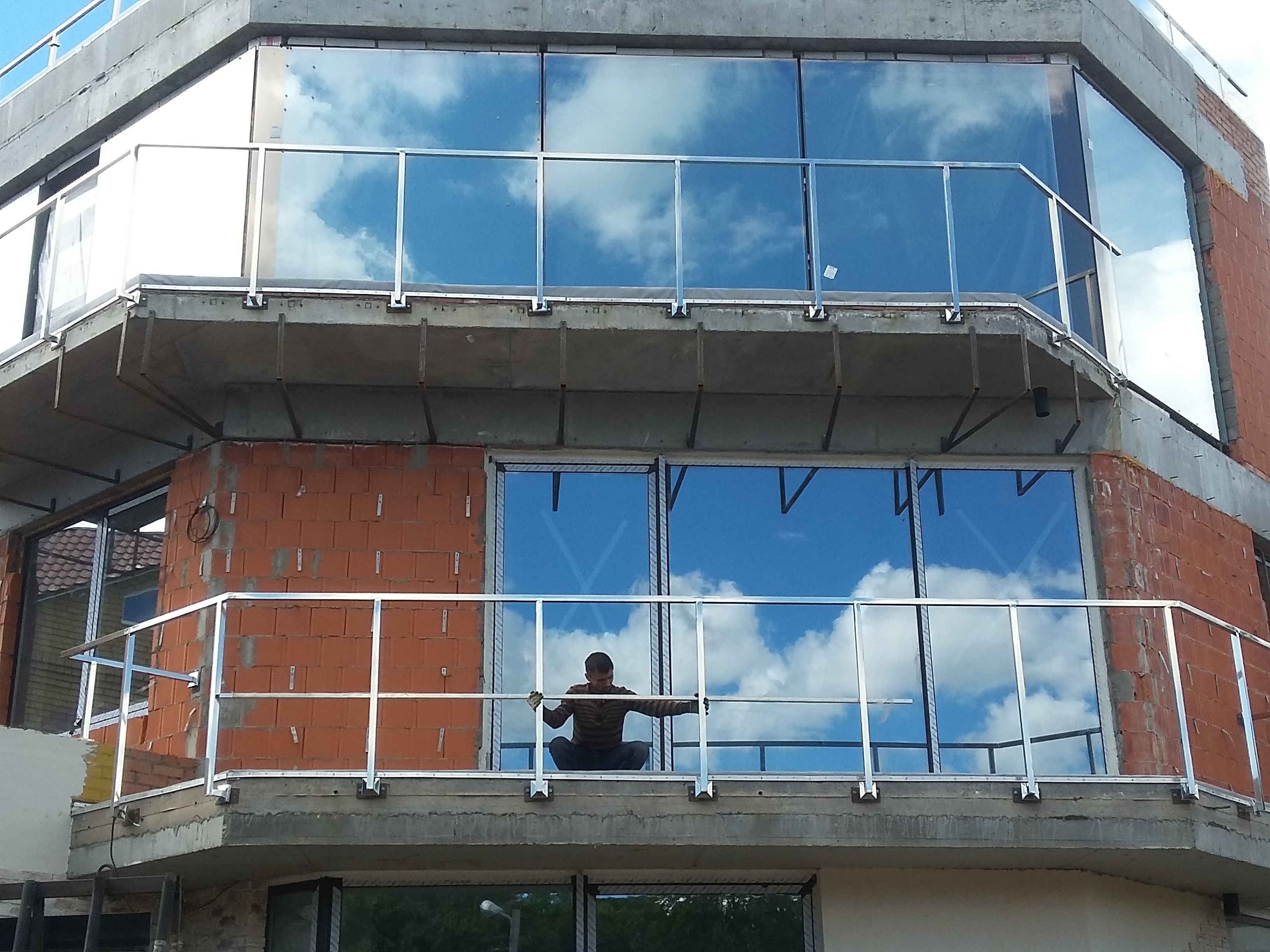 ---
Август 2017, облицовка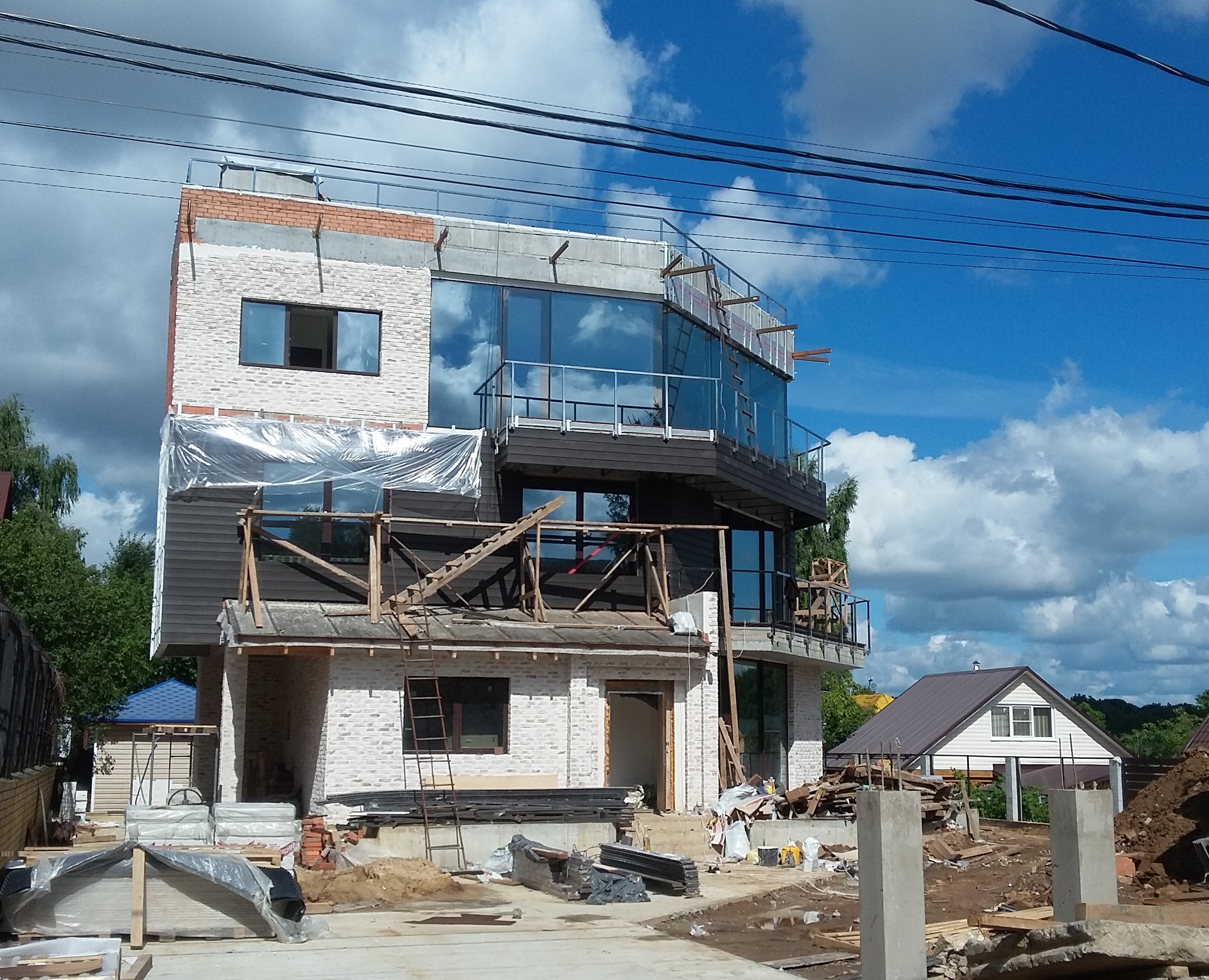 ---
Сентябрь 2017, завершение облицовки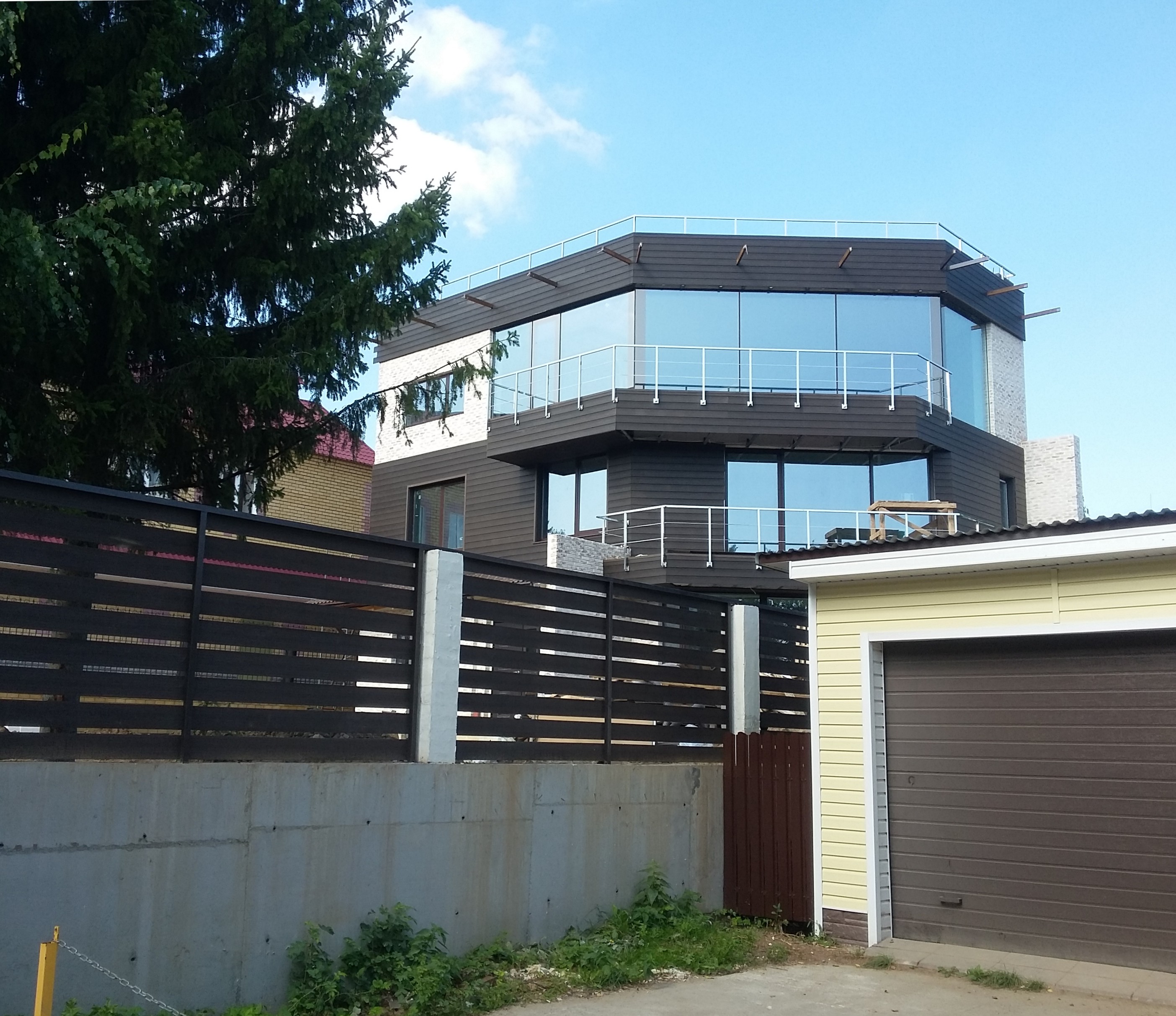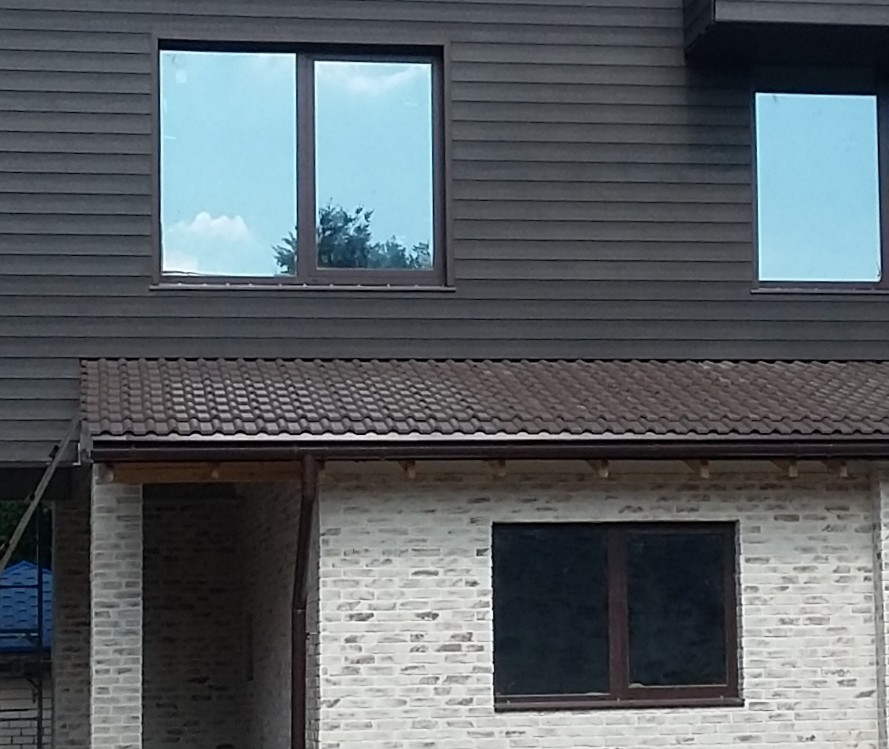 ---
---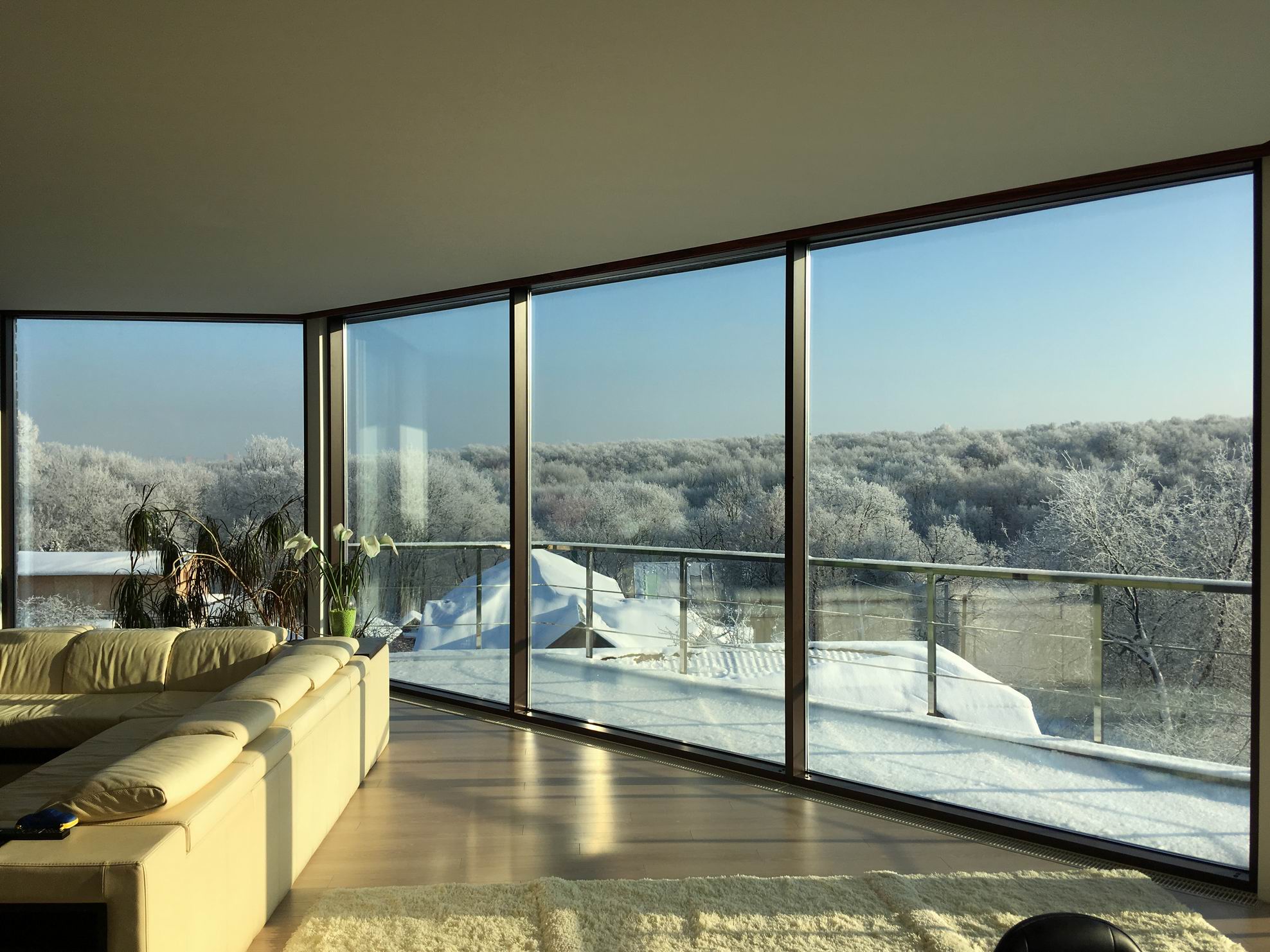 ---