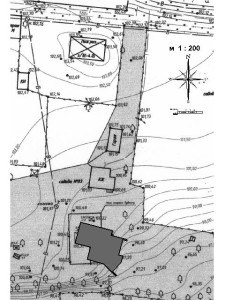 In those cases, when designing complex object or a house, to which special requirements for architectural expressiveness and originality, it is necessary in the implementation of pre-project proposals (foreskiz). The architect makes the concept of the building on the plot, in principle lay floors and facades (sometimes multiple versions).  For example, for the site in a picturesque place on the steep bank of the great river (the terrain itself has a rich history dating back to the mists of time), were given various suggestions on the concept of fronts, one of which designed circuit layouts and made a three-dimensional model.
For larger items (sample) performed Schematic design to the same extent – the concept of the general plan and facade solutions in several versions (in the form of drawings and paintings) and one of the options – the concept of planning and three-dimensional model of a house (complex) with the issue of image and videooblёta around the building.
But if your project is not so difficult to conceive Schematic design development, you can proceed directly to the stage of Detailed Architectural Design – "EP". It is necessary to make a pre-draft planning scheme on their own, and even better with the architect. This will be the Schematic design at the simplest level.