Project description
Floors:

2 and the ground floor

Total area:

515 sq. m.

Walls:

brick with insulation

Foundations:

prefabricated concrete

Structural design:

load-bearing walls

Chief project architect:

Vladimir Glazkov

2Leading architects:

Yanine Yelnikova - interior design

Chief Structural Designer:

Valery Kozlov
---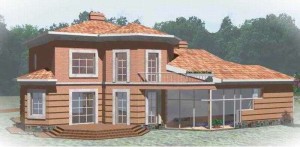 The project was developed for the site in the Kiev region, on the river bank.
The building is made monoblock, which includes a house with a garage and a swimming pool. The side of the building, which faces the river, equipped with spacious terraces on the first and on the second floor, and the pool room – panoramic window.
---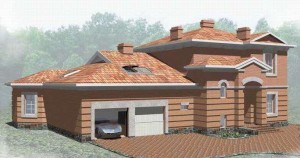 House style – classic, with decorated elevations.
---
Dniper River
   Dnipro – lowland river with a slow and steady flow, but not everywhere it goes smoothly – there are places where it is transshipped through the rapids, passes through the dam, but somewhere in the sea poured HPP.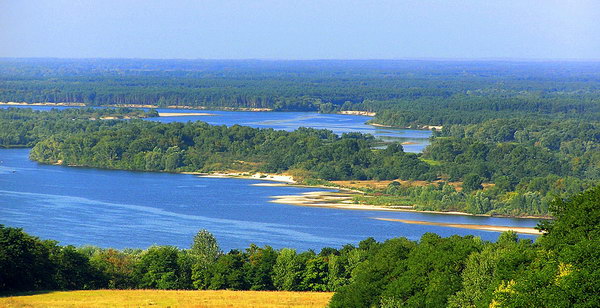 ---
House Plans
План 1 этажа.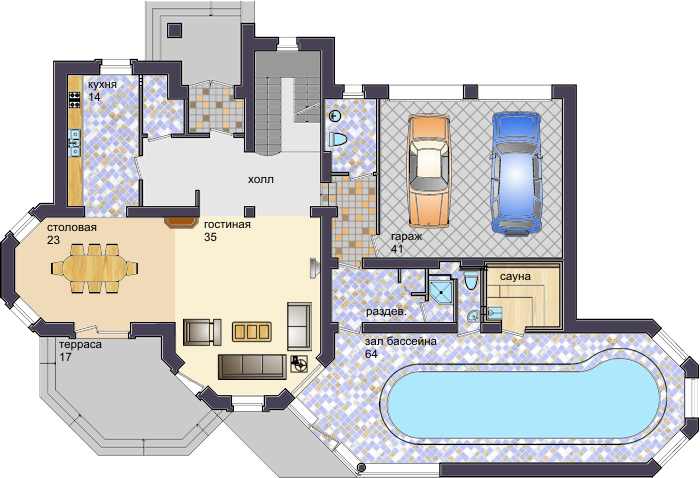 ---
План 2 этажа.
---
Поперечный разрез жилой части.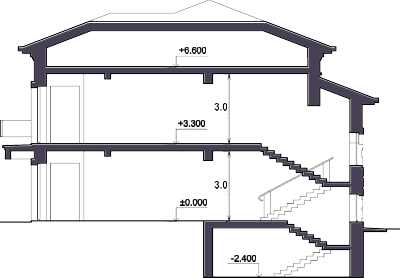 ---
Поперечный разрез фитнесс-блока.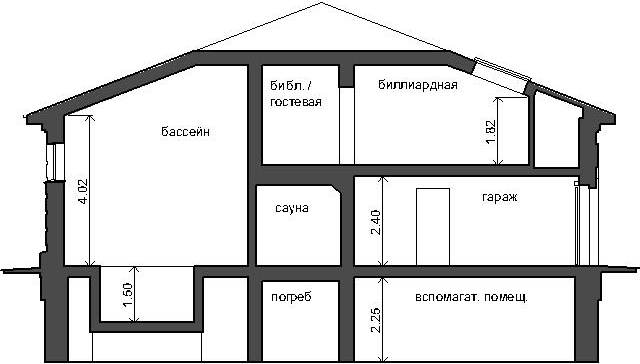 ---